Kyo's Boutique in Ponte-Leccia - Exclusive Banditas Brand - Women's Cl
Founded in 2013 by Sonia Graziani, Kyo's boutique in Ponte Leccia is a women's ready-to-wear store featuring the Banditas brand from Marseille. It offers casually styled clothing and unique bohemian, sport chic pieces.
Banditas Women's Clothing Boutique in Ponte-Leccia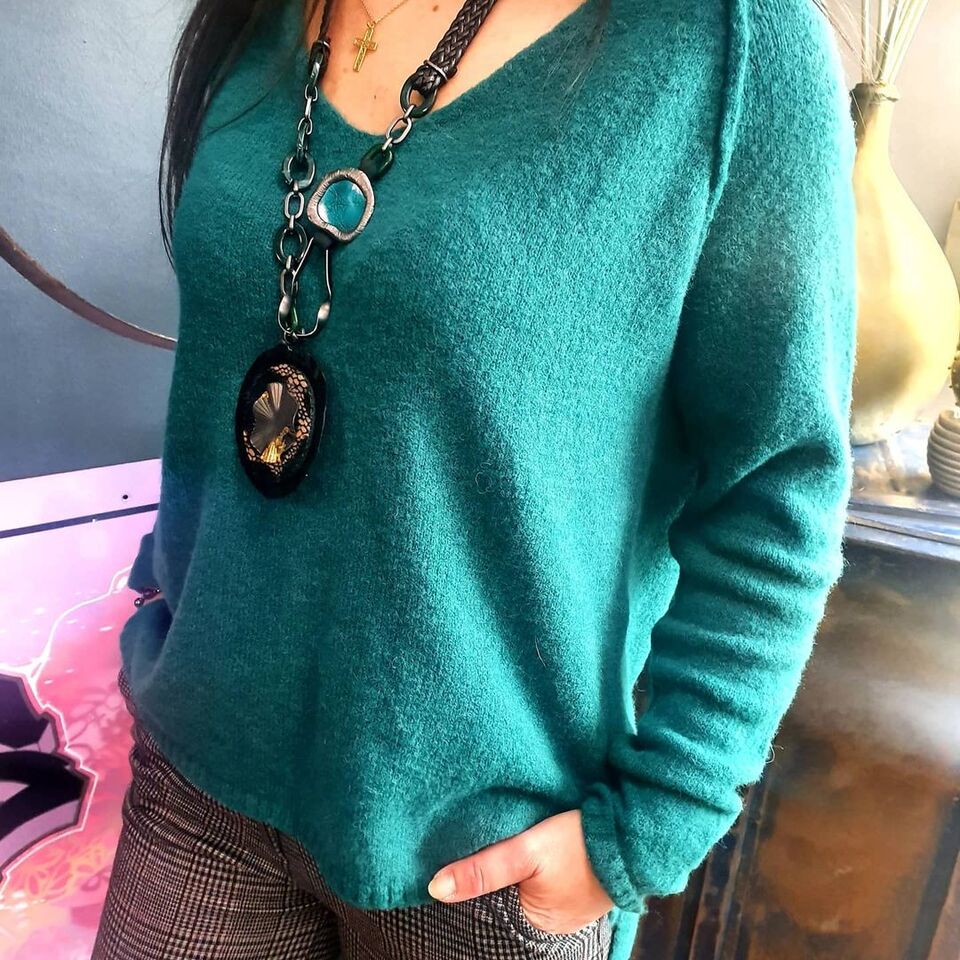 Kyo's is a women's clothing store in Corsica, which exclusively hosts the Banditas brand in Tope-Corse. The store is located at Casa Tafanelli on the small square of Ponte-Leccia, which includes a branch of Crédit Agricole Bank.
Passionate about her profession and deeply attached to the relationship she maintains with her clients, Sonia Graziani leverages her knowledge of dress codes through the feminine trends of the season.
Banditas brand of French manufacture renewed every 15 days
The boutique is her element, where she invests her time and travels to the mainland every fortnight, working closely with the Banditas from Marseille brand, for which Kyo's holds exclusive rights in Tope-Corse. You will find pants, tops, t-shirts, jeans, including high-quality linen.
Bohemian, casual, and sport-chic style
Kyo's store offers unique pieces and accessories to complete the outfit. The style ranges from bohemian to sport chic, casual, in classic, colorful or flashy hues, for all ages.
Women's Clothing
Summer Collection
Winter Collection
Jewelry and Accessories
Sonia also offers accessories, bags, tote bags, Mamagayo pouches, as well as jewelry (necklaces, hats, scarves). In another style, you will find hand-made tunics or jewelry from the island of Bali.
A collection revisited every 15 days with new arrivals and unique pieces like a hat from Los Angeles made solely of straw and paper. Reflecting Sonia's character, Kyo's offers a youthful and relaxed style, slightly bohemian, and original.
Second-hand Clothing and Accessories
Kyo's offers clothing and accessories from customers who wish to part with them. Sonia has prepared a space dedicated to these second-hand items at discounted prices.
Frida Kahlo's Creations
You will also find creations by the Mexican artist Frida Kahlo for sale at Kyo's boutique.
Address and Contacts
Phone
06 22 97 10 27
Email
Send an Email to Kyo's
Address
Ponte-Leccia, Casa Tafanelli à côté de la placette du SPAR, 20218

Merusaglia

Opening Time or Period
Google Map
See Kyo's on our Map
Website
Kyo's
Social Networks