Capra - Goat Cheese, Yogurt, and Corsican Butter - Peri
Goat Cheese and Farmhouse Dairy Products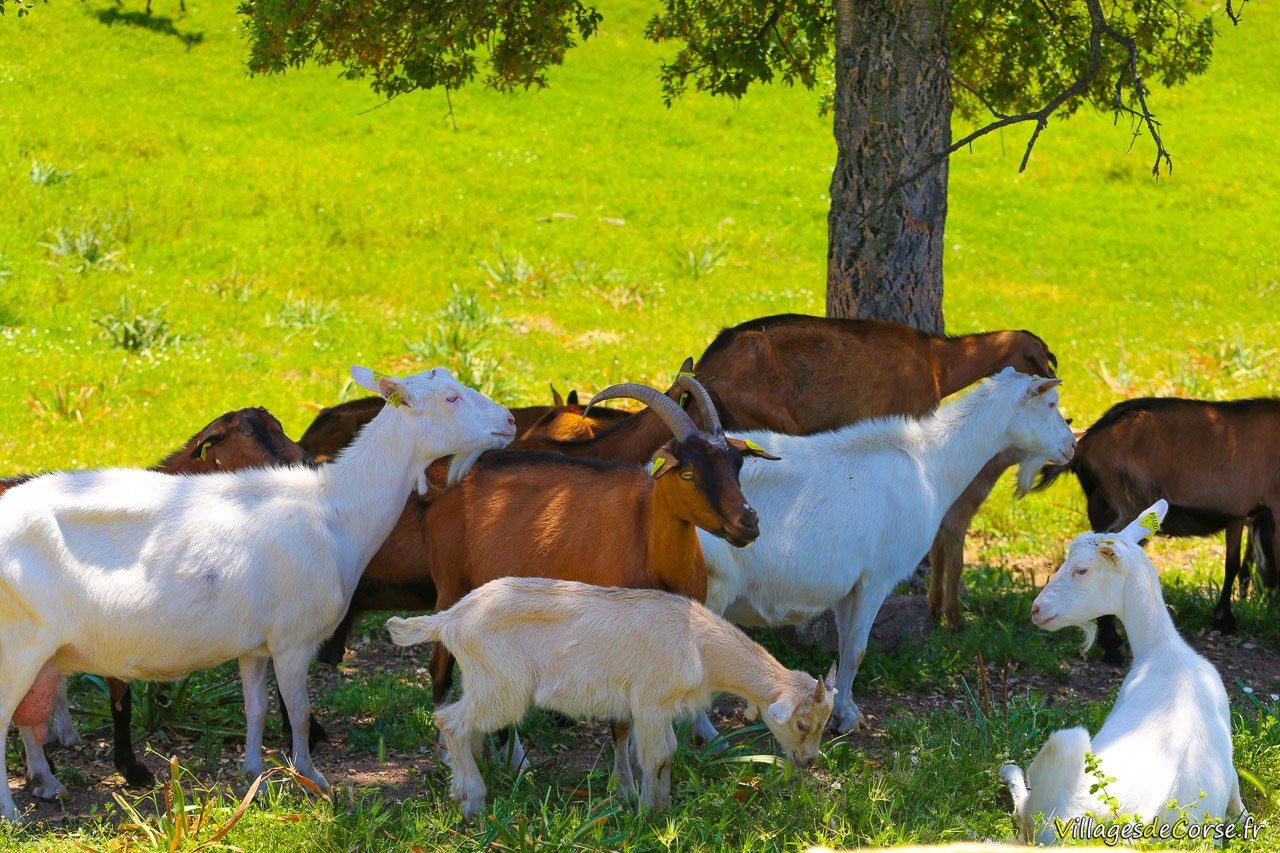 Géraldine Gavarini is a producer of Corsican farmhouse cheese, yogurt, and butter made from goat's milk. The sheepfold in Peri is located on the village road (D229) coming from the T20, about 500 meters after the Peri bridge that spans the Gravona, 20 minutes from Ajaccio. The herd consists of about a hundred goats.
Call Before Visiting
Unless passing by the sheepfold, it is advisable to contact Géraldine by phone to ensure she's available.
Traditional and More...
Capra produces several types of Corsican cheeses:
Fresh cheeses, Bastelicaccia type aged cheese, Grated aged cheese, Whole or sliced Corsican Tomme, Brousse,
Derivative products made from goat's milk:
Young goat cheese, Goat's blue cheese, Fresh goat's crottin, Goat's log
Capra makes goat's crottin, which are small fresh cheeses originating from regions in the south of France, as well as a more personal production, cheeses with nepita, an island herb that adds a spicy note to the cheese.
Goat's Blue Cheese
A characterful cheese with blue-veined paste from the family of roquefort or blue d'Auvergne, except that these are made from sheep's milk and cow's milk.
Aperitif Cheeses and Flavored Fresh Cheeses
Capra's aperitif cheeses are flavored according to the season, with honey, flowers, nuts, or figs.
Corsican White Butter, Natural Yogurt, Fresh Cream, and Skyr
Géraldine Gavarini transforms goat milk in all its forms, notably producing Corsican butter from goat milk with a white texture that is very mild in cooking. Another specialty of the sheepfold is the creation of handmade Corsican yogurt as well as fresh cream.
Milk Sale
The goat milk is also available unprocessed in its raw state since the Capra dairy also sells it as whole raw milk at the sheepfold. For pricing, feel free to contact Géraldine directly.
Skyr, the Protein Cheese for Athletes
An Icelandic dairy product that sits between yogurt and cheese, Skyr is a skim milk cheese with low fat content and is highly protein-rich. Its texture is somewhat reminiscent of Greek yogurt. Its protein content of about 10% makes it a favored dairy product for athletes.
Presence at Fairs and Markets
You can find Géraldine's produce at local markets.
Ajaccio Market on Saturdays
Venaco Fair
Isolella Night Market on Wednesdays from July to August, from 6pm to 10pm
Filitosa Market in August
Chestnut Fair in Bocognano
Appietto Christmas Market
It's worth noting that the Capra cheese shop is a member of the Casgiu Casanu association, from which some of the photos originate.
Farmhouse Dinners Every Thursday Evening in Season - Rotisserie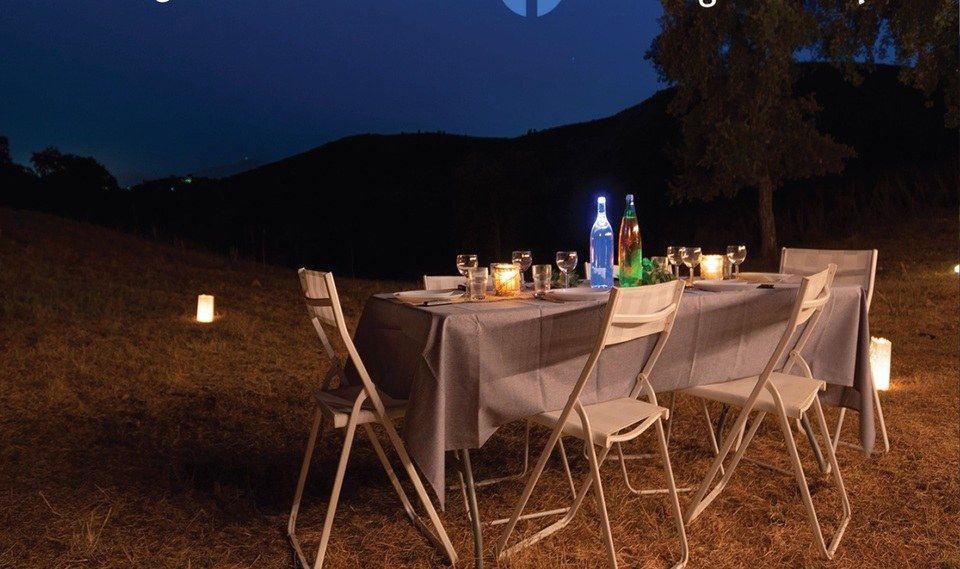 Every Thursday evening from July to August, Capra cheese shop offers, in a rural setting amidst animals (geese, donkeys, pigs, goats, Patou shepherd dogs), farmhouse dinners cooked with the farm's produce and a guided tour. By reservation only, the meal is priced at approximately 49€ per person, with a set menu consisting of:
Charcuterie with House Cocktail
Starter
Spit-roasted piglet
Cheese
Dessert
The farmhouse meals are entirely made from products of the farm.
Spit-roasted Pig Throughout the Ajaccio Region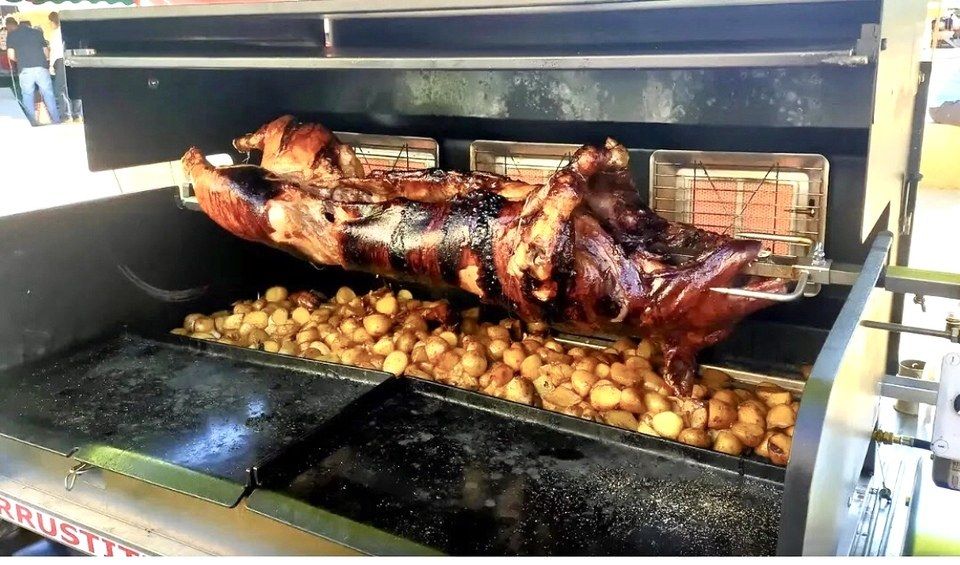 Also raising pigs, there is a mobile rotisserie service throughout the Ajaccio region offering spit-roasted pig or piglet.
L'arrustitu provides its service upon quotation.
Entirely Handmade Production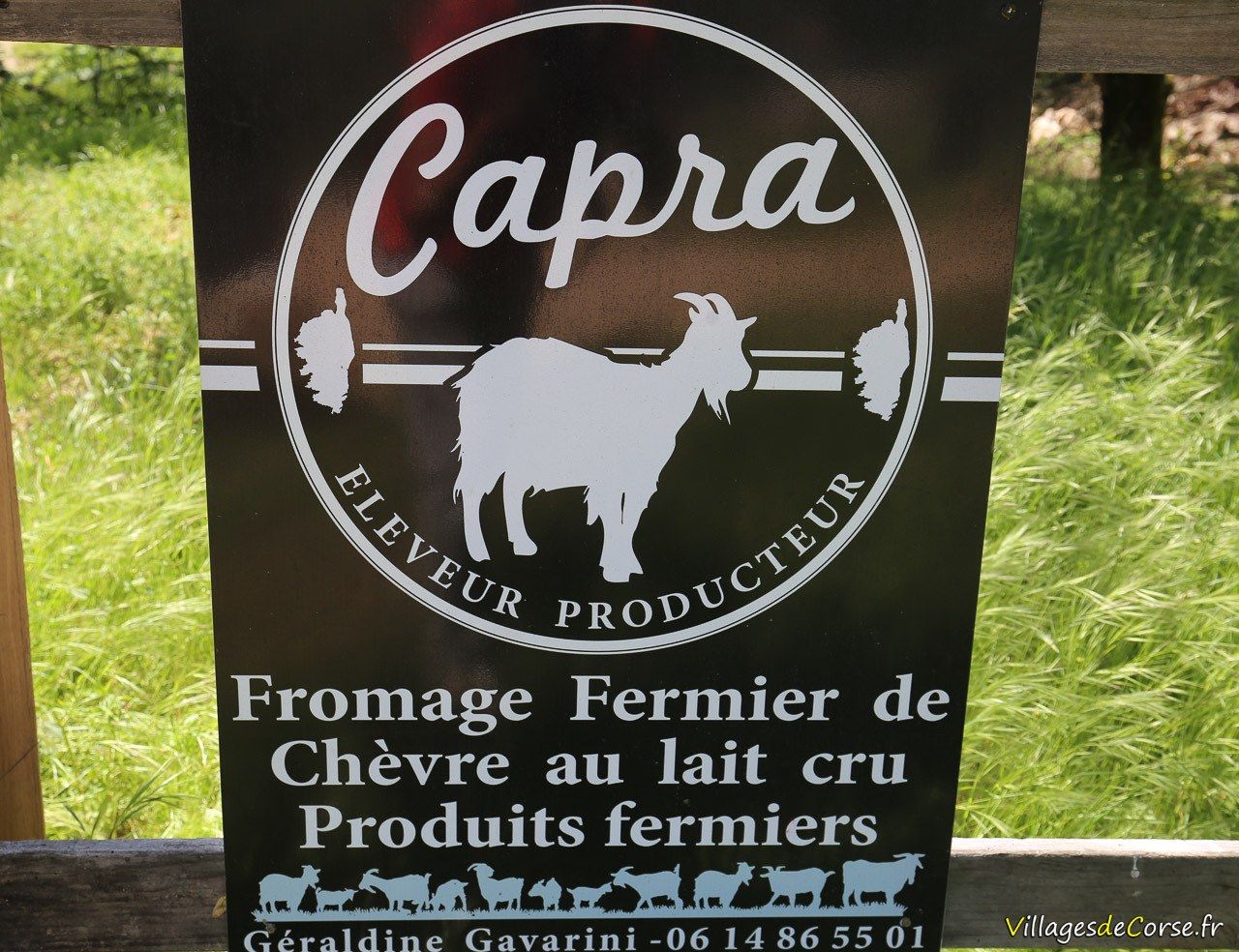 Assisted by her daughter, who has a true passion for animals, including a donkey, geese, ducks, and chickens, Géraldine carries out all the steps in the production chain, from breeding to milking and collecting the milk, to making cheeses, butter, and yogurts. Driven by a desire to do things right, the shepherdess of Peri prioritizes the quality of her products over intensive production. The goats give birth in February, a date from which Géraldine begins the summer transformation until December.
This was a profession she hadn't dared to pursue at the beginning of her career, but it had been on her mind for a long time. After experiencing various professional environments, Géraldine took the opportunity at 38 to return to school for her training, marking a radical shift in her professional life. A job that became a passion, and perhaps embedded in her genes, with her father already owning goats, Géraldine Gavarini took over the family knowledge while adding her personal touch.
Tisori Nostri - Producers' Store in Ajaccio
Recently, Géraldine Gavarini and five other producers take turns in a store to sell their products, as well as those of 40 artisans in total. The establishment of this sales point notably resulted in an article in Corsematin: Tisori Nostri, farmers open their own business. It is almost direct selling since the price is nearly the same as at the sheepfold, with very little commission.
The store is located just before the Saint Joseph station in Ajaccio, on the Castellani parking lot and is open continuously from 9:30 am to 6 pm.
Address and Contacts
Phone
06 14 86 55 01
Email
Send an Email to Capra
Address
Entrée du village, 20167

I Peri

Opening Time or Period
All year round
Google Map
See Capra on our Map
Social Networks