The must-haves of Corsican biscuits
Corsica is renowned for its landscapes, culture, and gastronomy. Among its culinary specialties, Corsican biscuits will delight the most gourmet palates, prepared with love and expertise for generations. Discover canistrelli, cujuelle/cuggiulelle, tourtellini, frappe/fritelle, and other sweet or savory biscuits such as apéristrelli.
The Canistrelli, kings of Corsican biscuits
Canistrelli are traditional Corsican biscuits, usually flavored with anise, lemon, or white wine. They are undoubtedly the most emblematic Corsican biscuits. Prepared with wheat flour, sugar, sunflower oil, and olive oil, these crunchy little cakes come in a variety of flavors: white wine, anise, hazelnut, almond, chestnut, chocolate chips, clementine, chestnut, lemon, salted caramel, fig, cinnamon, orange, and many more. Canistrelli are perfect to accompany a coffee, tea, or simply to satisfy a craving for something sweet.
Cujuelle (or Cuggiulelle), biscuits originating from Calenzana
The cujuelle, also called cuggiulelle, is another type of highly appreciated Corsican biscuit. The recipe for these biscuits gives them their own identity. Deliciously flavored, cujuelle are often consumed during traditional Corsican festivities and are a true delight for those who enjoy aniseed flavors.
Frappe, Corsican doughnuts to eat hot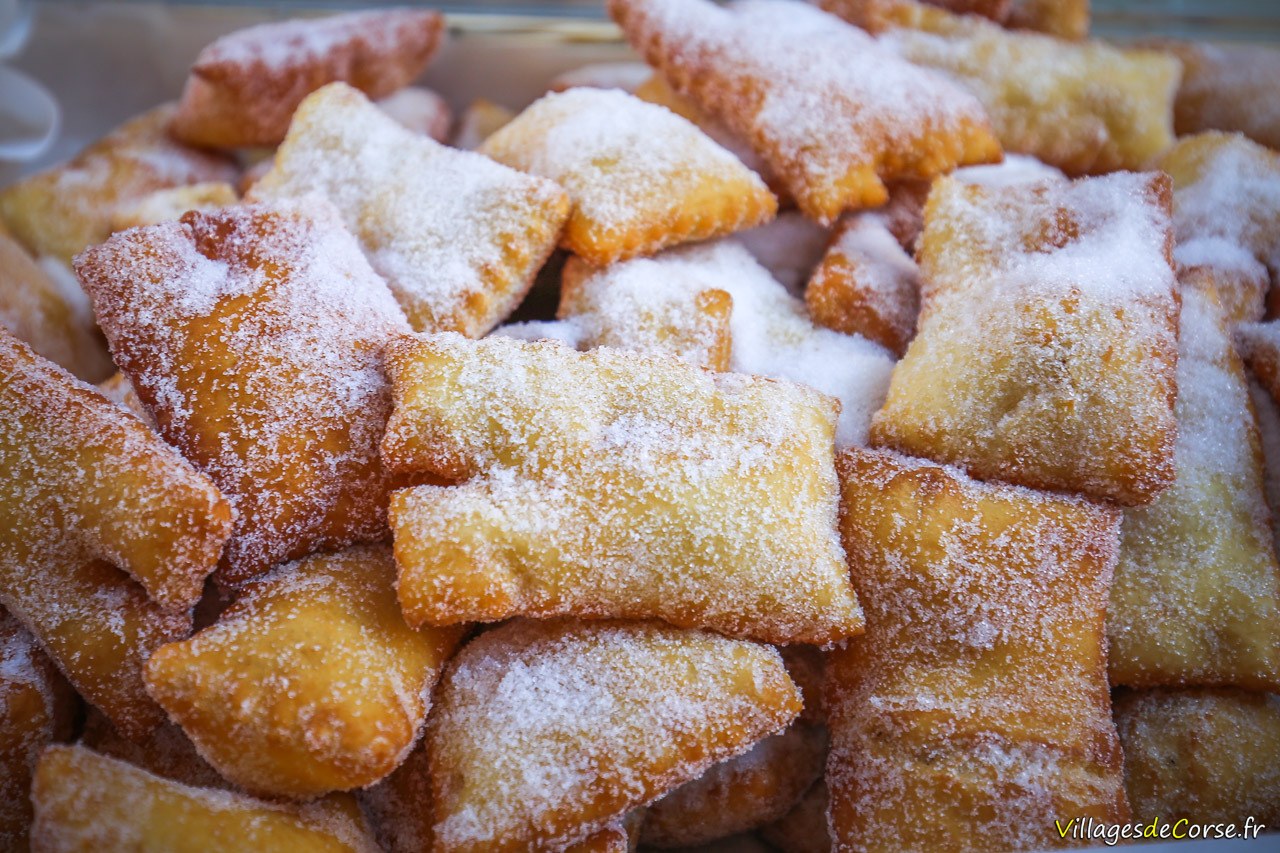 Made from wheat flour, eggs, sugar, and oil, they come in a variety of flavors, from lemon to orange for a delicately fruity taste. Frappe (or fritelle) are indulgent Corsican doughnuts that accompany festive occasions and are characterized by their soft and slightly crispy texture.
Apéristrelli, savory biscuits with a Corsican touch
Corsica also offers a range of savory biscuits for aperitif enthusiasts. Apéristrelli, Corsican aperitif biscuits that can be found with olives, prisuttu (Corsican ham), Corsican cheese, onions, or herbs of the maquis. These savory biscuits will have their place on your aperitif platter during your evenings with friends and family.
Prices and online availability
All these Corsican biscuits are generally sold in bags of about 250 to 300 grams, with prices ranging between 3 and 6 euros. Some of these Corsican biscuit shops also offer other local products such as jams, chocolate spreads, or Corsican nougat. These products are available online below and can be shipped worldwide, allowing you to savor these Corsican delights wherever you may be.
Don't wait any longer to discover these delicious Corsican biscuits and share them with your loved ones!