Lilo Spa in Lucciana - Beauty Institute
Located in Lucciana, south of Bastia, the Lilo Spa Beauty Institute consists of a team of professional beauticians specializing in beauty and wellness treatments. The salon is equipped with state-of-the-art equipment, including a massage area, and rooms fitted with a jacuzzi, hammam, aquabiking, EstheShape, EstheLED, Mesojet, IPL (Intense Pulsed Light) technology, and pressotherapy equipment.
Beauty Institute & SPA - Hammam - Jacuzzi
Martine

As the manager of Lilo Spa, Martine is a highly appreciated businesswoman, both by her team and her clientele. This recognition stems from her kindness and quality work by her dynamic and committed team within the institute. The institute is equipped with the latest beauty technology tools, offering natural and non-invasive treatments.

The sole practitioner of all the institute's services, including microblading, Martine supports each team member in acquiring new skills and specializing in a preferred domain. The team describes Martine as caring and protective, somewhat motherly.

Carole

Carole, the longest-serving member of the team, joined Lilo Spa in 2017. She plays a vital role and helps support Martine. Carole is highly appreciated for her kindness, care, and customer management skills.

She highlights the excellent team at Lilo Spa, which is very dynamic, with each member bringing something unique and complementary to the company. Working at Lilo Spa brings happiness every day, a sentiment unanimously shared.

Anna Lesia

Anna Lesia is pursuing a two-year vocational training program, which she puts into practice at the institute.

In this experience, the 18-year-old apprentice appreciates above all the dynamism of a team always willing to help each other and maintain good harmony. She also enjoys contact with customers, with a preference for nail care and waxing.

Alicia

Alicia is the newest member of the team, having joined on December 1st. A certified beautician, her fresh energy, dynamism, and professionalism bring a wonderful positive, gentle, and optimistic vibe to appointments for customer service and care.

Her massages are unparalleled.
Designed and thought out for the comfort of clients, the Lilo Spa beauty institute in Lucciana provides aesthetic care and hydrotherapy treatments of various virtues in a relaxing atmosphere.
Opening Hours
Open on Mondays from 12pm to 7pm, and from Tuesday to Saturday from 9am to 7pm, with extended hours until 9pm on Thursdays, and closing at 6pm on Saturdays. The SPA - located 20 minutes south of Bastia - was created in a "cocooning" atmosphere where nothing was left to chance, and whose name, Lilo Spa, invokes the island and its delights. Martine, the manager of the establishment, wanted to offer, beyond the service itself, a personalized approach for each client. A changing room complete with makeup remover, towels, a hairdryer, ensures you lack for nothing.
Beauty Institute for Men, Women, and Children
The beauty institute welcomes both men and women, as well as children from the age of 7, for spa treatments or relaxation services. It is worth noting that the SPA is handicap accessible and offers customized packages for company committees.
EstheShape - EstheLED - Mesojet
Lilo Spa has recently equipped itself with state-of-the-art machines that work on facial and body treatments, the common point of which is to be non-invasive. Science at the service of aesthetics and respect for the body, a philosophy that makes the success of these new tools at your Lilo Spa institute in Lucciana.
Esthe Shape - Electromagnetic muscle stimulation
The electromagnetic muscle stimulation Esthe-SHAPE is a cutting-edge professional technology that acts on the strengthening of the muscle to reconstitute muscle fibers. This new machine, which uses electromagnetism to solicit the muscles, is ideal for sports recovery as in cases of injuries.
It is also used for body sculpting, creating new contours, or in a process of slimming and body toning.
EstheLED - Medical LEDs without UV
Another high-tech tool, medical LEDs use photobiomodulation technology, which is the transformation of cells by light. This is another non-invasive technique, which acts through 200 protocols, on all layers of the skin to reach the epidermal tissue in its entirety: the dermis, epidermis, and hypodermis, all without the risk of burning.
Medical LEDs help to fight acne, provide anti-aging treatments or erase imperfections. For this, a whole range of programs are available through a dashboard (complexion radiance, wrinkle treatment, relaxing effect, dry skin hydration, redness skin treatment, cellulite care, stretch marks, drainage...)
Mesojet - Hydroporation
The latest novelty is a technological prowess making treatments always less invasive. Hydroporation allows in this sense to inject hyaluronic acid, botox, CBD, directly through the skin by opening the pores of the epidermis for a smoother assimilation.
Skin Diagnosis Machine
This computer invites you to sit down and offers a complete skin diagnosis. Depending on the entered data such as age, and with the help of a probe that calculates the hydration percentage of your skin, appropriate treatments and possibly dietary supplements will be recommended to you, like drainers that help achieve a flat stomach and burn fat, or skincare and body hygiene products that act on the internal and external epidermis.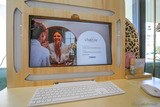 The skin diagnosis is offered at €35 per year, where every three months you can retake the test and adjust ongoing treatments.
Intense Pulsed Light
Photo rejuvenation with intense pulsed light, this tool helps treat brown spots in particular by densifying collagen for an improvement in skin plasticity.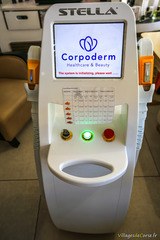 Aquabike and Hydro-Massage
Sessions
Starter
20mn of aquabike + 10mn of setup
€25
Complete
30mn of aquabike + 10mn of setup + towel / slippers
€33
Expert
40mn of aquabike + 10mn of setup + towel / slippers
€39
Expert Pro
45mn of aquabike + 10mn of setup + towel / slippers
€43
Package (valid for 6 months)
6 sessions
-10%
12 sessions
-15%
Package (valid for 12 months)
10 sessions
-10%
20 sessions
-20%
Lilo SPA recently equipped itself with a private cabin Aquabike that emits hydro-massage jets throughout the workout. The water used is soft, chlorine-free water that is not harsh on the skin and is drained after each use. Aquabiking allows the combined actions of sports and massage, acting from the lumbar belt to the front and back of the thighs with a particularly anti-cellulite action.
The equipment is available for reservation under four formulas:
Aquabiking will allow you to see results quickly after several sessions. Packages for 6 to 20 sessions will give you discounts. You can also earn a free session by referring someone you know.
Massage and Relaxation
Clients choose their own massage oil which will be heated for greater comfort. The range of massages available caters to different needs: anxiety, stress, epicureans, athletes, connoisseurs, enthusiasts, or novices.
Body relaxation soothes the mind and works on nerve fatigue. Allow yourself to be carried away by massages with different rituals: Hawaiian-origin lomi lomi massage, Indian massage, Swedish massage, Japanese massage, Californian massage, African massage, Balinese massage. Or try localized massages such as foot reflexology, palm massage, cranial massage, Chi Nei Tsang massage for the belly, or a lymphatic massage targeting circulation.
The establishment invites parents who wish to come with their children.
Couples or Friends Night at the SPA - Duo Massage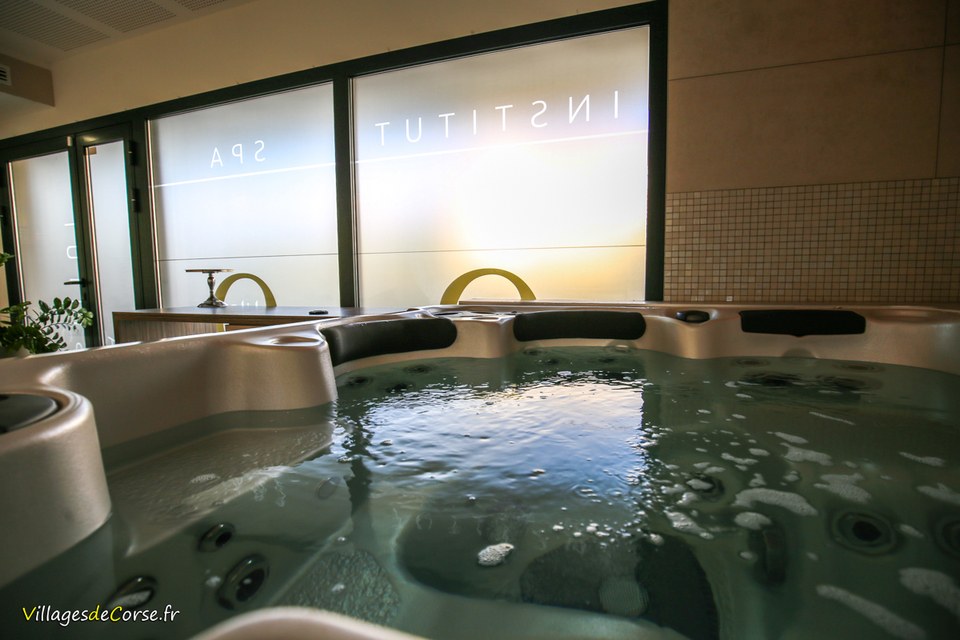 To celebrate an event or simply indulge, Lilo Spa keeps its doors open on Thursdays until 9 pm for private evenings among friends, for couples, for a bachelorette party, or bachelor party.
Jacuzzi, Steam Bath
You will benefit privately from the jacuzzi, the steam bath, and the duo massages in a cabin on heated tables provided by the Lilo SPA team. And for complete pleasure, the establishment offers a choice of a sushi platter or pastries, a glass of champagne, or sparkling muscat, to be booked at least 24 hours in advance.
Lilo SPA, the Beauty Institute
Trained as an aesthetician, Martine and her team offer a range of natural and aesthetic treatments. For traditional hair removal, clients will be advised and can choose the wax according to the nature of their skin.
Wedding Makeup
The institute also offers to do your wedding makeup at home on request, or by appointment at the institute.
Makeup : Natural or sophisticated makeup - Bridal makeup - One-hour self-makeup course
Eye Care : Eyelash and eyebrow tint - Perms - Mascara - Extensions
Facial Care : Purifying - Hydrating - Revitalizing - Scrubber - Anti-aging firmness
Waxing : Choice of wax: Roll-on, traditional or organic wax / Eyebrows - Lips - Face - Arms - Stomach - Legs - Bikini
Dermopigmentation - Microblading : Eyeliner - Eyebrows - Lips - Beauty spots - Freckles
Tattoo Removal : Erase your tattoo in 3 sessions
Depigmentation : Face - Arms - Stomach or lower back
Nail Care : Fake nail application - Semi-permanent polish - Manicure - Refills - Care - Feet
Microshading to redraw the eyebrow line, a recent makeup technique
Cosmetic products for sale at the institute
The entire Lilo Spa team can advise you on its cosmetic products, nail polishes, and care products, including those from the Nebbiu Soap Factory, available for sale at your Lilo Spa institute.
Massage, SPA and Beauty Institute Prices
The prices of the SPA treatments and the entire price list concerning all the services of Lilo Spa can be found in the following table:
Look 1/10
Eyelash or eyebrow tint
15€
Eyelash + eyebrow tint
25€
Eyelash lift
40€
Eyelash removal + application of organic care oil
30€
Russian Volume (custom eyelash extension)
130€
Refills
75€
Eye care - 30mn
68€
Eyebrow waxing and sculpting + eye contour detox + specific mask adapted to the skin's needs + digitopressure and aesthetic massage + eye contour ionization + LED

Face 2/10
Natural / gourmet / plump Hyaluropen mouth
from
150€
Child Care (under 11 years old)
35€
Scrubber
45€
Flash beautifying treatment - Photorejuvenation
30€
Eye care
68€
Purifying and rebalancing treatment
45€
Hydrating - Revitalizing - Soothing treatment
55€
Anti-aging firmness treatment
60€
Lilo face + décolleté treatment
75€
Radiofrequency with the help of electromagnetic waves (face)
90€
Radiofrequency with the help of electromagnetic waves (body area)
45€
Radiofrequency + microneedling
130€
Microneedling
115€
Supplement for décolleté in face care
30€
Supplement for radiofrequency in face care
70€
These facial treatments are carried out with respect for each skin type: offered as "traditional" care or as "expert" care, they integrate the innovative technology of the "Bio Face" device

New face treatments (offered cures) 3/10
Meso Pure
100€
Meso Glow
120€
Meso White
150€
Meso Pulp 3D
170€
Meso Hydro Lift 3D
190€
LED
30€

Body sculpting 4/10
Aquabike - Draining hydromassage jets
from 25€
EMS: Estheshape new generation muscle electrostimulation
75€

SPA 5/10
Whirlpool bath (Jacuzzi)
30mn
13€
Steam room (Hammam)
30mn
13€
Supplement black soap + kessa glove
13€
Hammam or jacuzzi package - buy 10 sessions, get 1 free
Body scrub + moisturizing oil + shower
45€
Scrub + wrap + 30 mn massage formula
110€
Hammam + body scrub + wrap + 30mn massage formula
120€
Hammam + body scrub + wrap formula
99€
Body wrap + moisturizing oil
75€
Back treatment
75mn
90€
Massage package - 10 sessions bought=1 free
SPA privatization
1h
80€ / person
1h
130€ for 2 people
1 pressotherapy boots session
30mn
35€
Buy 10=get 1 pressotherapy session free
SPA formulas (solo or duo)
Relaxation formula
2h
100€
Jacuzzi OR Hammam + a glow treatment + 1h massage
Comfort formula
2h
120€
Jacuzzi OR Hammam + an eye care treatment + 1h massage
Harmony formula
2h30
126€
Jacuzzi OR Hammam + 1h facial care + 1h massage
Discovery formula
1h30
70€
Jacuzzi OR Hammam + 1h massage OR 1h facial care
Duo favorites
DUO formula
1h10
129€
Jacuzzi OR Hammam + 40mn massage
Dream trip
2h
110€
Jacuzzi + Hammam + 30mn massage + Wrap
Journey to the End of the World
2h30
158€
Jacuzzi + Scrub + 1h massage + Wrap
Luxury trip
3h
190€
Jacuzzi + Scrub + 1h massage + Wrap + 1 glow facial care

Massages 6/10
Lomi Lomi | Japanese | Indian | Swedish | Californian | Balinese | African
Massage
30mn
45€
1h
60€
1h30
90€
Pregnant woman massage
1h
75€
Foot reflexology
45mn
65€
Hot stone massage
1h15mn
130€
Slimming massage
45mn
65€
Palmar massage
30mn
40€
Cranial modeling
30mn
40€
Drainage
30mn
55€
Lymphatic drainage
1h
85€
Chi Ney Tsang (belly)
1h
75€
Deep tissue
30mn
55€
1h10mn
85€
1h30
105€
Back seated massage
20mn
25€

Waxing 7/10
Roll-on / traditional / Organic 5 sugars waxing
Area
Roll-on
Traditional
Organic Wax
Eyebrows or lips or chin
10€
10€
Eyebrows + lips
15€
15€
Eyebrow restructuring
20€
20€
Eyebrow restructuring + upper lip waxing
25€
25€
Beard restructuring
20€
20€
Face
25€
25€
Armpits
15€
17€
Forearm
15€
18€
21€
Arms
20€
23€
25€
1/2 legs
20€
30€
Thighs
17€
25€
40€
Legs
27€
35€
50€
Buttocks
15€
18€
20€
Stomach
10€
15€
18€
Kidneys
15€
18€
20€
Bikini Line
13€
18€
Brazilian Bikini
23€
26€
Full Bikini
24€
28€
Intergluteal groove
10€
10€
Buttocks + Intergluteal groove
20€
20€
Back
40€
48€
52€

Bleaching 8/10
One facial area
7€
Half-arm
13€
Stomach or lower back
15€
Face
15€
Arm
18€
Tattoo Removal in 3 sessions
1st session
180€
2nd session
120€
3rd session
120€
Dermopigmentation
Specifically regulated services. Modern or natural techniques.
Eyebrows
Creation / Restructuring
330€
Eye liner
Upper
220€
Lower
200€
Upper + Lower
330€
Lips
Contour
330€
Ciliary densification
200€
Microblading
Eyebrows
140€
Beauty spot
50€
Freck
Makeup 9/10
Makeup application
25€
"NUDE" Makeup
39€
Add false lashes or implants
10€
Self-makeup course - 1h
90€
Sophisticated evening makeup
59€
Wedding makeup (including trial)
85€
Makeup artist traveling to your home
Quote

Nail Care 10/10
Capsules or extensions
59€
Gel or resin on natural nails
49€
Refill
49€
Decoration
5 to 10€
Gel removal + express manicure + treatment
30€
Baby Boomer
65€
French
5€
Repair 1 gel nail
7€
Repair 1 semi-permanent nail
3€
Nail Care - Natural Nails
Semi-permanent polish
25€
Refill on semi-permanent polish
30€
Flash refill on semi-permanent polish
20€
Gel reinforcement with semi-permanent polish
35€
Semi-permanent polish removal + express manicure
15€
Regular nail polish application
10€
High-fashion nail polish application
15€
Nail Care - Treatments
Hand treatments
30€
Express manicure
15€
Foot treatments
37€
Foot spa
45€
Additional polish
5€
From Cinema to Cosmetics
It was somewhat by chance that Martine ended up in the cosmetics industry after being interested in special effects in cinema. Her BTS degree in cosmetics introduced her to the world of SPA, in which she specialized.
After working for 6 years in different beauty institutes and as a training facilitator in the sales of parapharmacy products, everything changed in a single day to return to aesthetics first by offering home treatments and then by creating her own Lilo Spa institute.
Attentive and concerned about the comfort and well-being of her clients, Martine is always ready to listen and provide expert advice for the benefit of your body and personal well-being.
Association Donne Artigiani
Martine is part of the Donne Artigiani association, which brings together women artisans and business owners from across the island. During an event honoring the association, Lilo Spa showcased body painting demonstrations in 2018 on International Women's Day, Donne Artigiane.